Our Services
We offer expert plumbing services across Central New York. Our highly-qualified team of plumbers serves customers throughout Central New York with residential, commercial, new construction and emergency plumbing services.
Residential Plumbing
When it comes to your home, you can count on us for your plumbing and heating solutions. From leaky faucets to unclogging drains and beyond, give us a call.
24/7 Emergency Service
Don't panic, we're here to help. Call our emergency line and we'll help you with your plumbing emergency.
Commercial Plumbing
Plumbing issues at your workplace can cause issues. We'll take care of any plumbing issues that pop up at your business.
New Construction
We're here for your new construction plumbing needs. Our plumbers can help with your residential and commercial projects.
We're Here For Your Plumbing & Heating Needs
Our Services
We offer plumbing and heating services across Central New York. No project is too big or too small. From residential to commercial and new builds, you can trust Rudy Plumbing with all of your plumbing needs.
Plumbing Repairs
Leaky Pipes
Frozen Pipes
Cleaning & Maintenance
Water Heaters
Installation & repairs
Expansion tanks & pressure reducing valves
Water treatment
Water conditioning
Water softening
Clogged Sewers
Sewer & drain maintenance
RootX products
GreaseX products
Hydro-Jetting & E-Jett
Hydro-jetting for hard-to-clean sewers & root problems
E-jet for grease-clogged drains and branch lines
Video Sewer & Drain Line Inspections
Video inspections of drains and sewer lines to pinpoint problem spots
Construction Plumbing
New construction
Remodels
Room additions
Hose Spigots
Garbage Disposals
Icemaker Lines
Dishwasher installation
Gas appliance connections
Sump Pumps
Sump pump replacement
Battery backup sump pumps
Inspections
Plumbing Inspections
New York State Backflow Certified Tester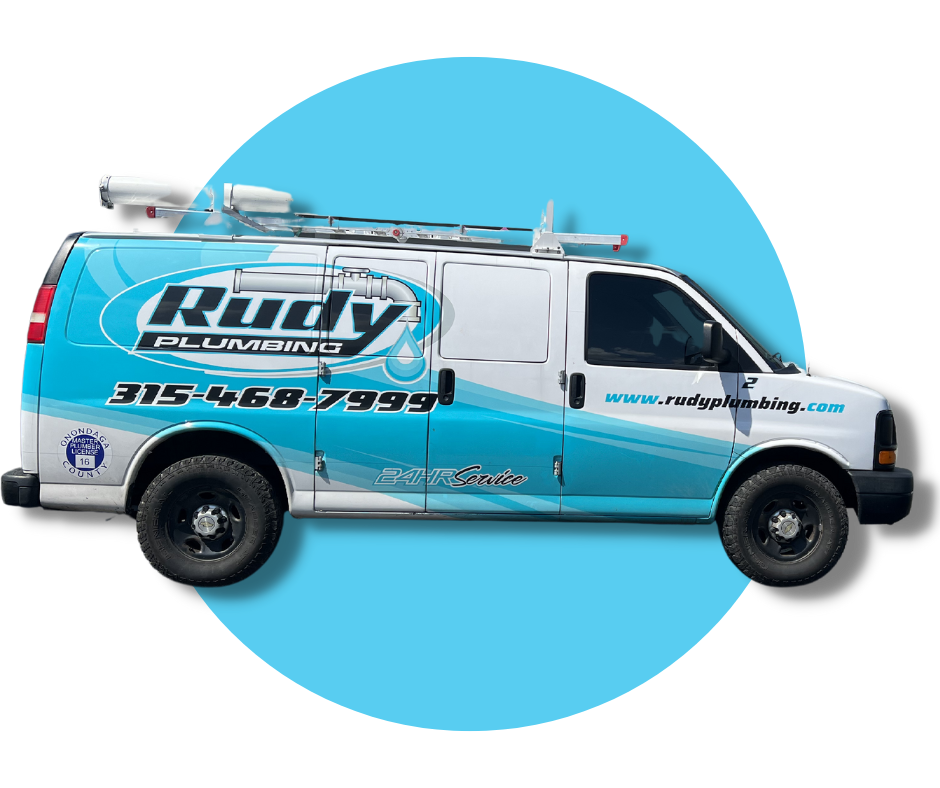 The team at Rudy Plumbing is the absolute best. I will only trust them to service and repair my boiler for my 100+ year old home. They are professional and truly experts in their field.
Catherine A.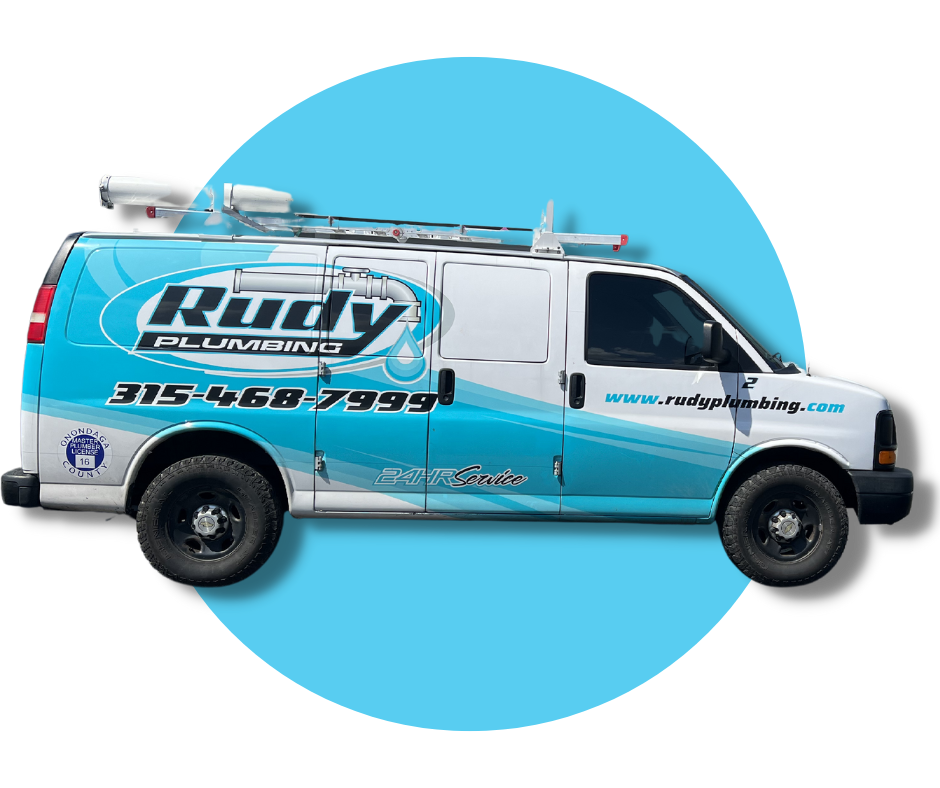 Rudy Plumbing did an amazing job installing my hot water heater. They so were quick and professional I called them back when I needed a new dishwasher installed.
James H.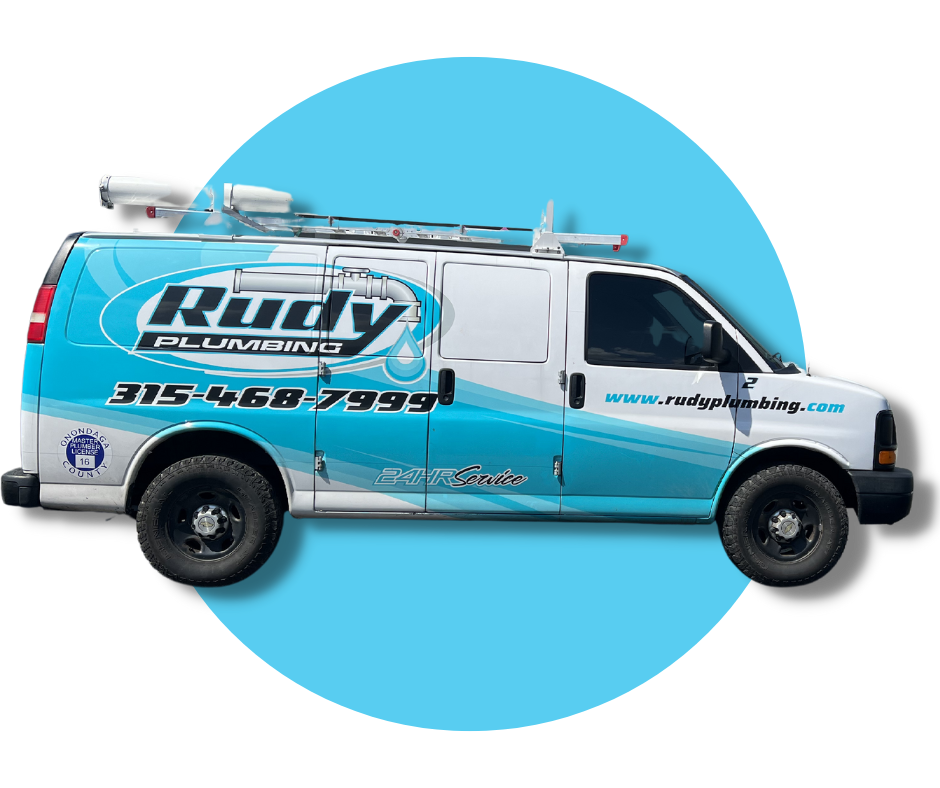 My kitchen sink needed repairs and Rudy Plumbing was prompt and professional. I'll definitely call them again for all of my future plumbing needs.
Amber V.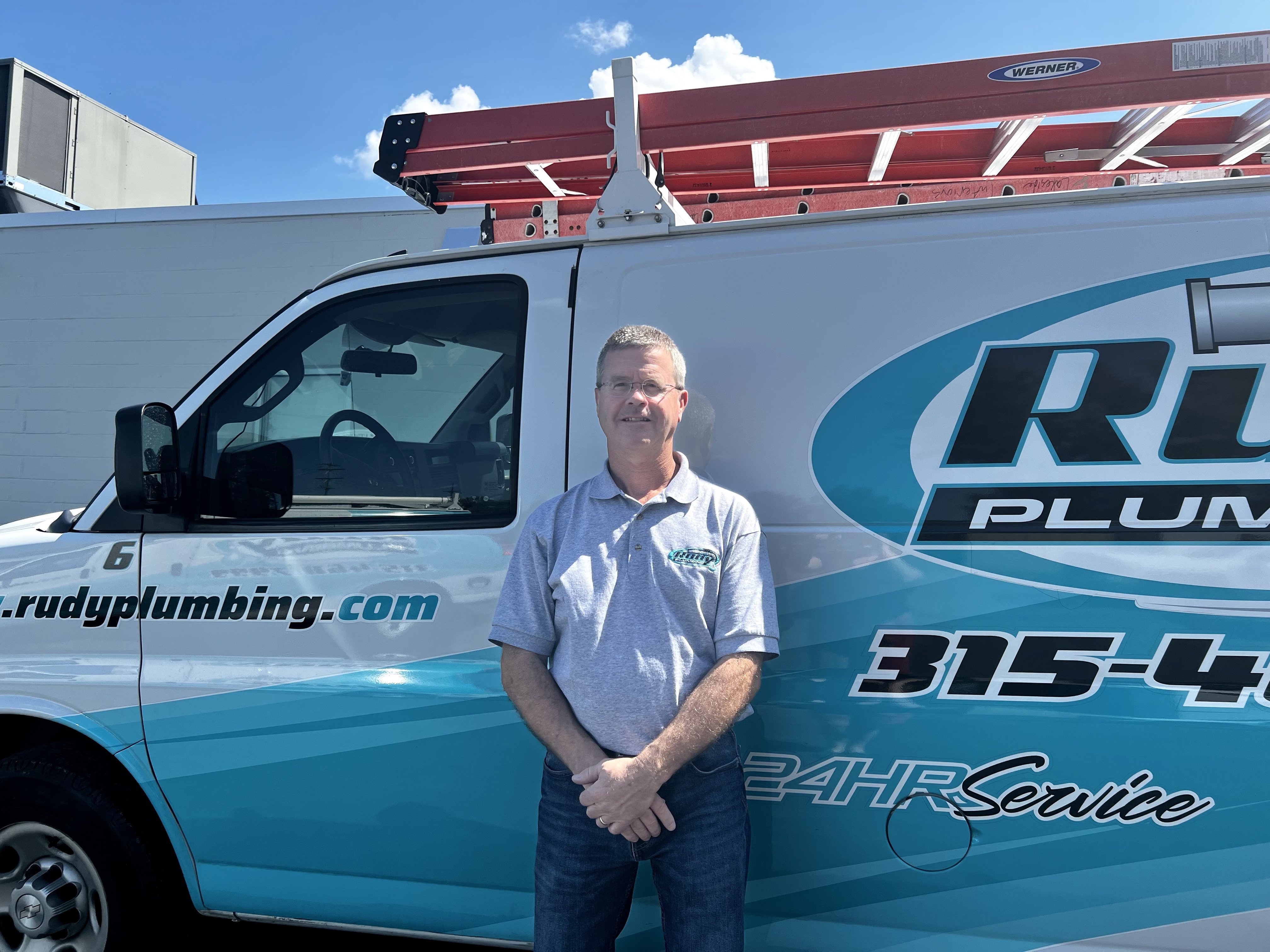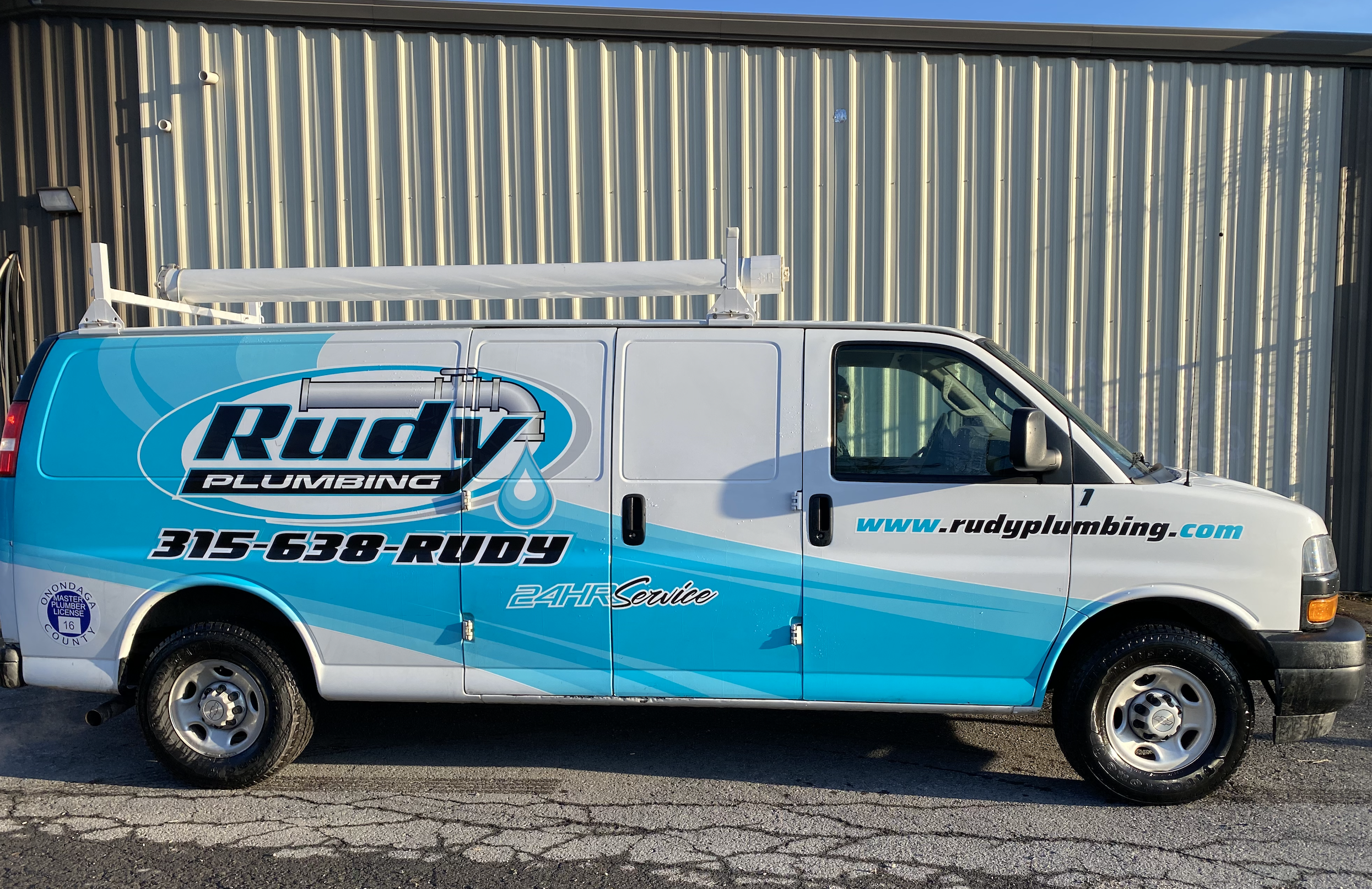 Ready to schedule?
Rudy Plumbing is a full-service plumbing contractor based in Syracuse, NY. Our highly-qualified team of plumbers serves customers throughout Central New York.
Proudly Servicing Across
Central New York
Hastings
Jordan
Lafayette
Liverpool
Lysander
Phoenix
Pompey
Preble
Salina
Schroeppel